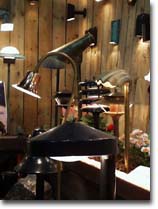 Landscape Lighting Concepts was founded in the spring of 1988 by George M. Gregorian. (Biography) While working as a sprinkler system installer, he realized the potential link between the sprinkler industry and the landscape lighting industry. After having installed one lighting system for an existing client, he was hooked.

George, the President of Landsape Lighting Concepts, sees landscape lighting as the icing on the cake for most residential and commercial environments. Proper outdoor lighting enhances and beautifies the property as well as provides safety and security.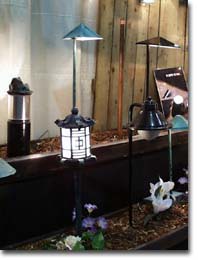 Recently, our company was featured in Landscape & Irrigation Magazine where we discussed the aspects of residential and commercial landscape projects and how to design and plan them. In addition, last spring, Home Automation Magazine did a story about Landscape Lighting Concepts and our use of automation control in landscape lighting.
Having been a lighting designer for over 15 years, George has kept up on changes in the industry. He has attended many lighting shows and trade shows which feature landscape lighting. He maintains a close connection with several major manufacturers as well as smaller, more specialized companies. His design knowledge has increased exponentially due to the quantity and quality of projects his company has completed.
Although our work is centered in South Eastern New England, we have the capability to design and install/consult projects throughout the US and the Carribean.
Member:
IES/IALD - Illuminating Engineering Society of North America - Associate
LVLIA - Low Voltage Lighting Institute of the Americas
RINLA - Rhode Island Nursery and Landsape Association - Associate
RI ASLA - Rhode Island Chapter of America Society of Landscape Architects